Our Plan
To provide alternatives to single-use packaging and reduce overall waste and overconsumption.
To plant seeds of inspiration to refill the vintage or new bottle you found at the mercantile with soaps again and again, and offer you high quality products that
have a smaller footprint on the planet.
To make zero waste accessible to as many people as possible and encourage community involvement.
Our Inspiration
Refill Mercantile is a combination of our passions blended into one shop with the hope of inspiring others to live a beautiful life while saving the planet one item at a time.
Being good stewards of the land is something ingrained in us. Seeing people enjoying nature reminds us to walk lightly and try our hardest to not leave a lasting footprint.
Learning how to start the zero-waste journey in a convenient way and sharing this knowledge with others so we can all be better caretakers of the planet. The Earth is ours to take care of for us and future generations. This is what inspires us to take the leap and try new sustainable ways to live this beautiful life we are given.
As a society we can do better, we need to do better.
Our future generations and our Earth need us to step up and reduce our consumption of precious resources. Do we need single use packaging for items we consume? No. We can relearn to reuse bottles, jars, boxes, everything. Our grandparent's generation (and possibly our parents) did not throw things away that could be used again. Sometimes it was maybe just to use it one more time, but it was reused or repurposed until they couldn't use it anymore. When you look at your surroundings, you will start to see items that are single use. Once you find those, start figuring out how you can (1) find a second or third or fourth use for the packaging (2) find a reusable option next time, please use up the item before throwing it away and replacing with a reusable option (3) decide if you need this item, if not, maybe donate it, or sell it.
At Refill Mercantile, we are here to help you through this process. And it IS a process! It won't happen overnight, but you are now on your journey.
Don't let anyone stop you now!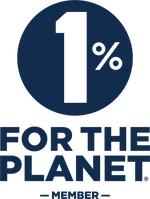 1% for the Planet pledge
As members of 1% for the Planet, Refill Mercantile will donate 1% of net sales each quarter to a nonprofit.
We will alternate between a local and national organization, and between environmental and social nonprofits.
We are committed to doing our part. If you would like to nominate an organization, please email helllo@refillmerc.com.
People. Planet. Profit
Certified California Green Business
Being a Certified Green Business is the clearest way to show your community and customers that you care about sustainability. It shows them that you are committed to taking action to conserve resources and prevent pollution in both the facility and operations. It means that your business complies with environmental regulations in the areas of waste, energy, water, pollution prevention, and air quality.
Inside the Great Petaluma Mill
Refill Mercantile
6 Petaluma Blvd N
(next to 24Hour Fitness)
Petaluma, CA 94952
Mon - Sun 11-6 and Th-Fr until 7pm
Get directions
Refill Mercantile
Inside the Great Petaluma Mill
6 Petaluma Blvd N
(next to 24Hour Fitness)
Petaluma, CA 94952
Mon - Sun 11-6 and Th-Fr until 7pm
Get directions